PIAG Recognizes Students at Awards Banquet
Date posted
August 30, 2023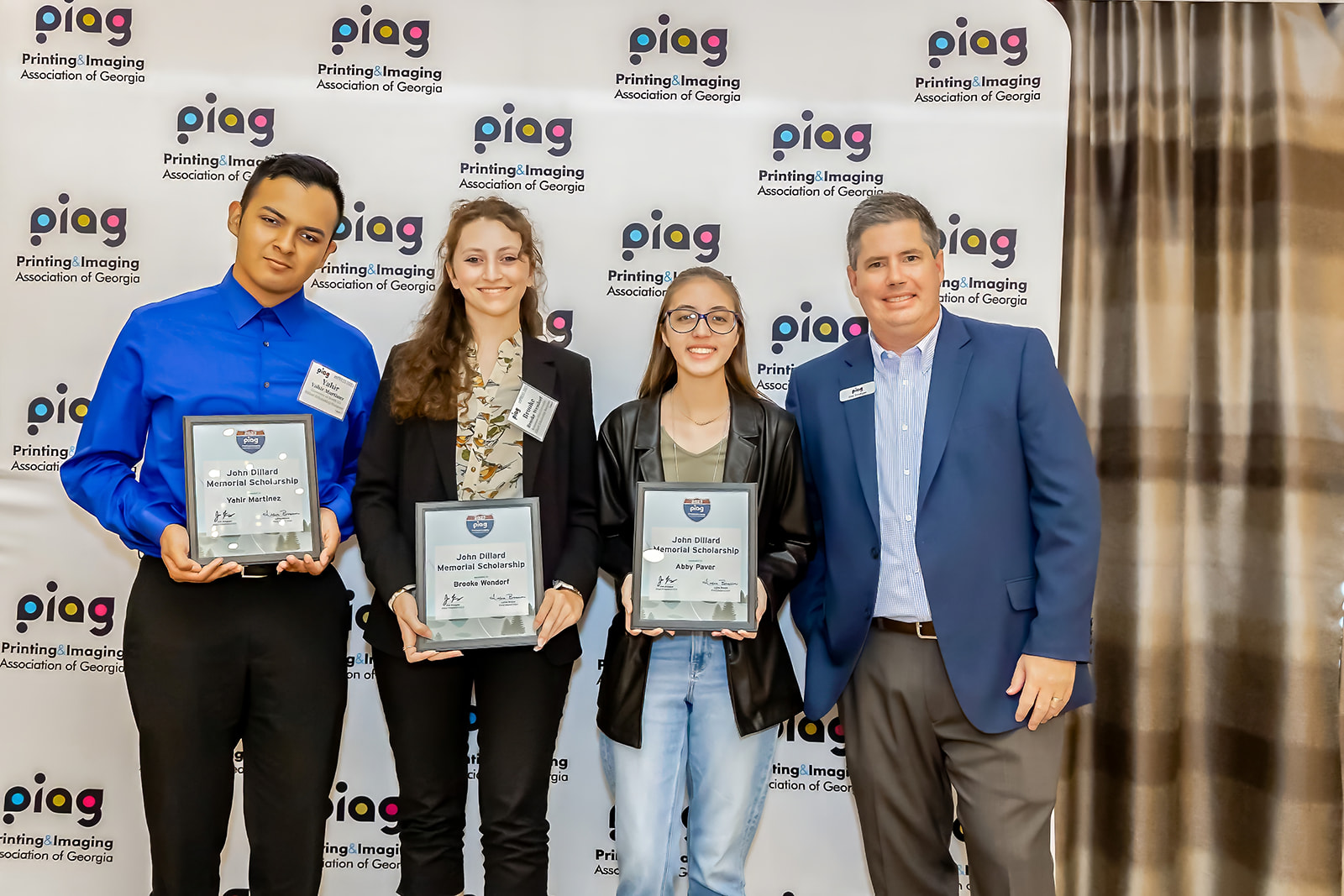 The Printing & Imaging Association of Georgia (PIAG) recently recognized the next generation at its annual imPRESS Celebration of Print awards banquet that was held on August 10 in Atlanta.
Since 2018, PIAG's Educational Foundation has awarded over $75,000 in academic scholarships to students interested in the print and graphic communications industry. PIAG partners with the Print and Graphics Scholarship Foundation (PGSF) to manage the application and selection process. This year, PGSF awarded scholarships to 155 students in total, with six students receiving support on behalf of PIAG's John Dillard Memorial Scholarship program.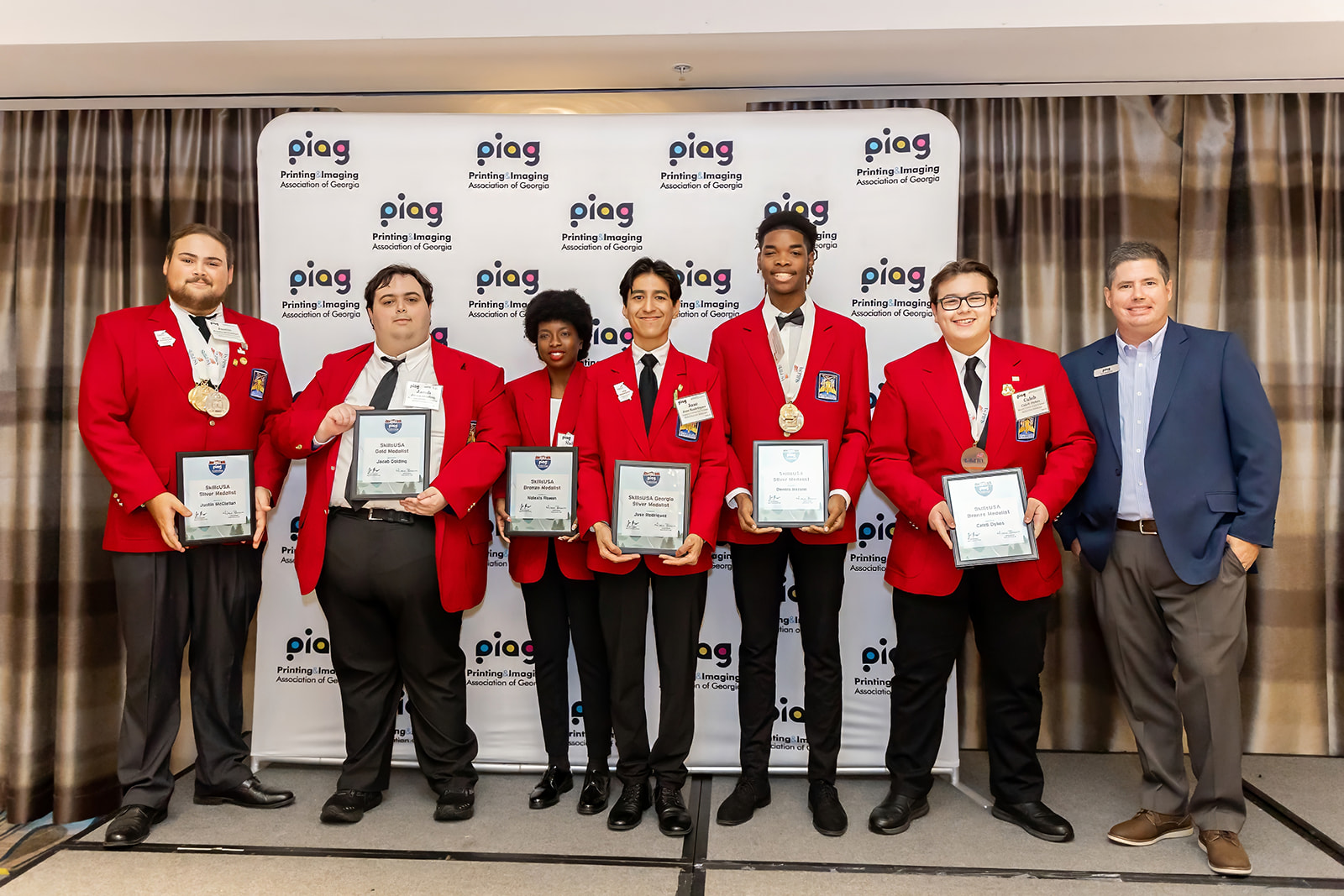 PIAG also has a long-standing relationship with SkillsUSA Georgia, who works to ensure America has a skilled workforce. The SkillsUSA National Leadership and Skills Conference (NLSC) was held in Atlanta this June. Thousands of students participated in over 100 trade, technical, and skilled service competitions, including print industry related competencies. Georgia students certainly showcased their top-notch abilities with six students from across the state medaling in the print-related competitions.
PIAG scholarship recipients and SkillsUSA NLSC Georgia medalists were invited to attend imPRESS as PIAG's guests. "We were excited so many students were able to join us at this year's awards banquet. It is always a wonderful opportunity to meet these outstanding students and allow them to connect with print industry professionals," says Jon Krueger, PIAG President & CEO. "Our members certainly enjoy being able to recognize and celebrate students' accomplishments."
Scholarship applications for the next academic year will open this November. Additional details are available at www.piag.org/dillard-scholarship.