PrintQueue
The official publication of PIAG.
PIAG keeps the industry up-to-date on state and national happenings by producing and distributing The PrintQueue, a quarterly printed magazine. Industry professionals and print buyers read PQ, which collects and disseminates important news, business tools, pro-print statistics, studies, and more to Georgia's printing and imaging industry.
Current Issue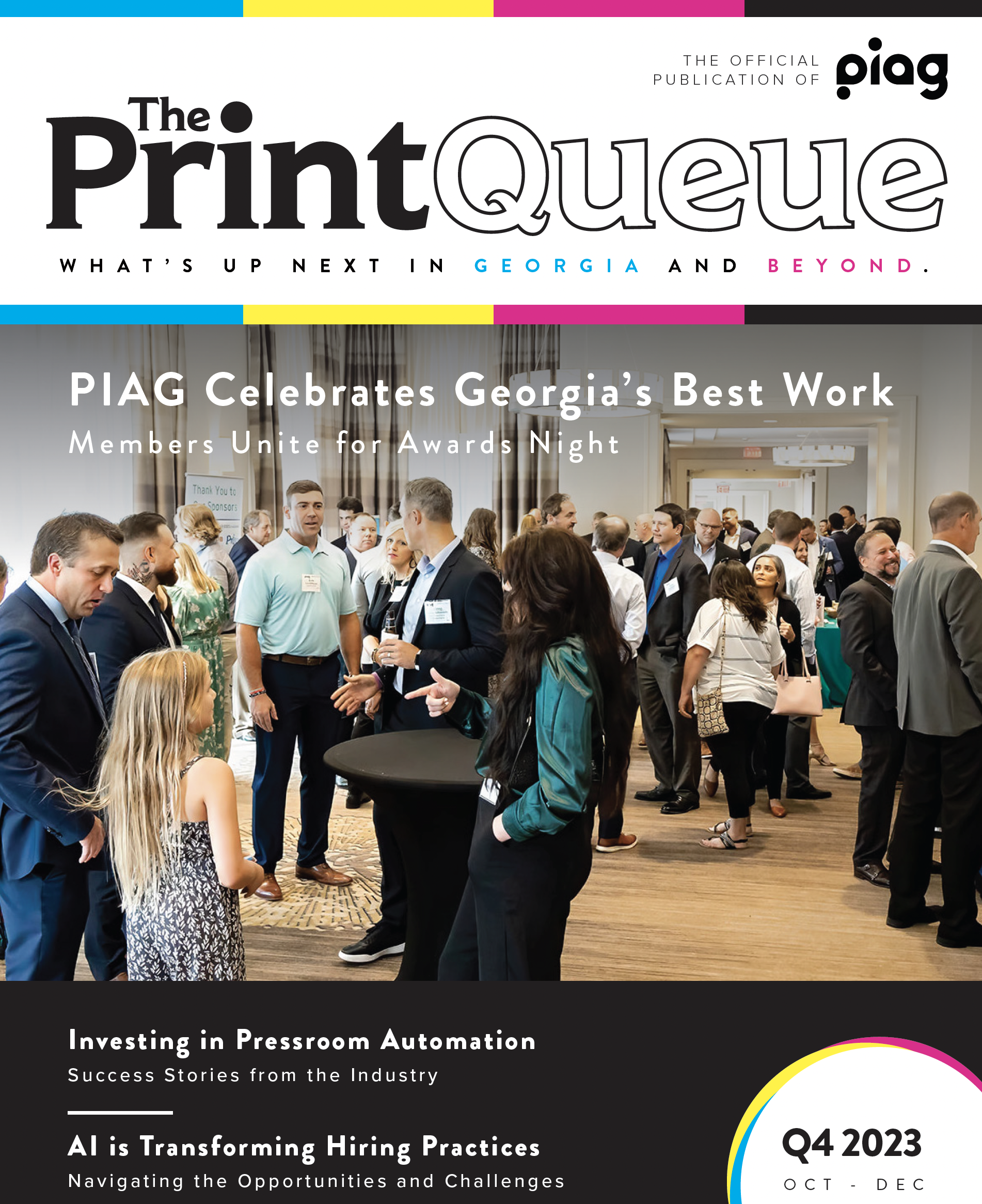 ---
01

02

03

Membership News

Industry Insights

Insurance Insights

MERGERS & ACQUISITIONS
UPCOMING EVENTS
AWARDS
LETTER FROM THE PRESIDENT

EXPERT ADVICE
EDUCATIONAL PIECES
TRENDS
BUSINESS ASSISTANCE

CHANGES IN POLICY
OPPORTUNITIES TO SHOP
ADVICE & ASSISTANCE
REMINDERS ABOUT ENROLLMENT
---
Past Issues
The PrintQueue has been Georgia's leading publication on the printing & imaging industry since its merger with the Georgia Printer magazine. Below, you can read the archive of past issues.
VIEW ARCHIVE OF PAST PRINTQUEUE ISSUES
---
YOU'RE LOOKING FOR PRESSING NEWS.
HEAD ON OVER TO LEARN MORE!