PIAG Educational Foundation
Inspiring the next generation.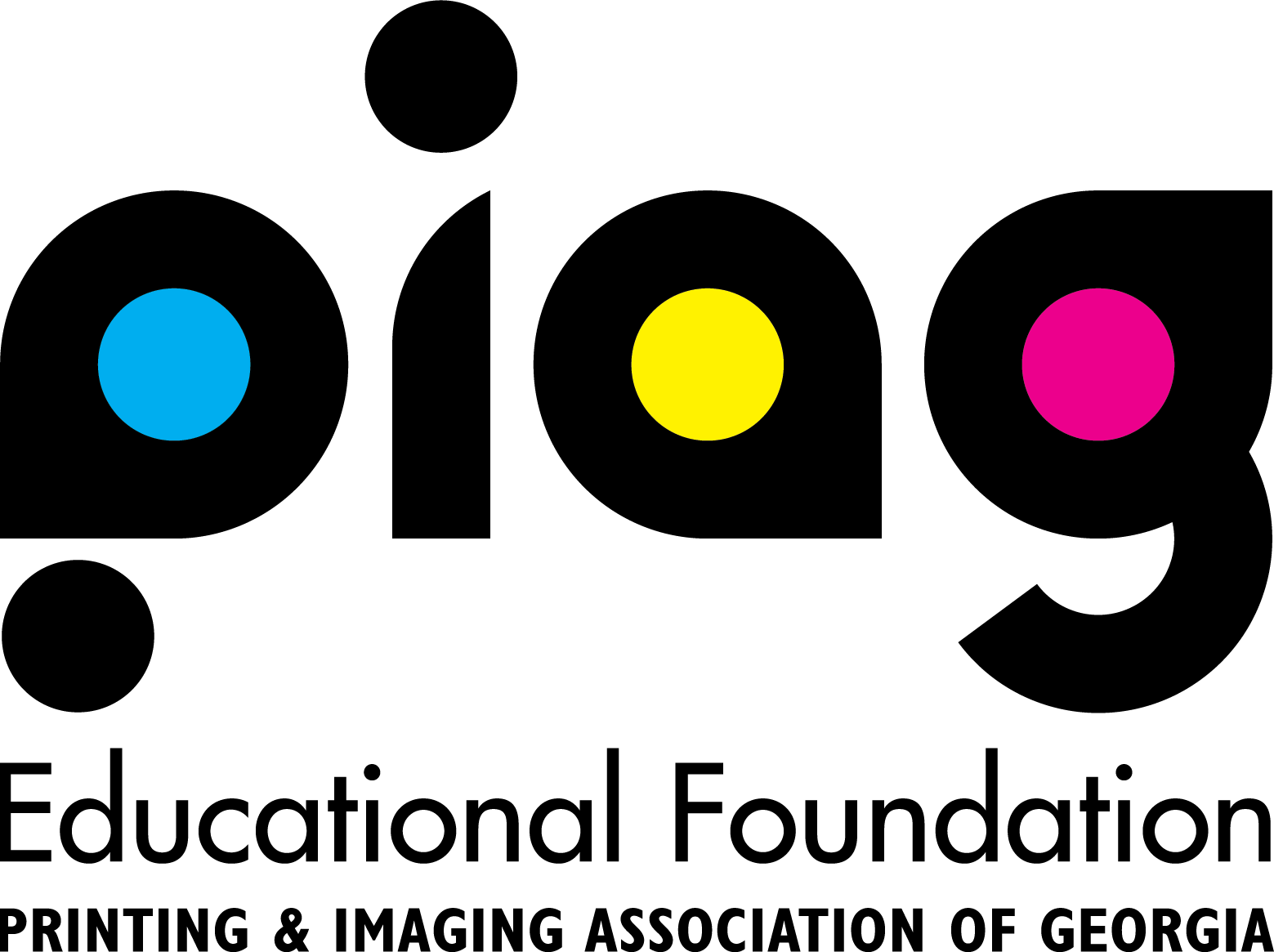 The PIAG Educational Foundation is a 501(c)(3) charitable organization created by PIAG in 1985 to ensure a bright future for the graphic communications community through a focus on education at the high school & collegiate levels. Our mission is to advance the industry through three core educational strategies.
---
What is the Educational Foundation?
The PIAG Educational Foundation is a charitable organization that exists to promote print as a smart solution by educating marketers and media buyers of the value of print in the media mix. The Foundation aims to attract and develop the next generation workforce by ensuring a pipeline of talented workers for the industry by working closely with the Georgia Department of Education and Print[ED] accredited schools.
---
Our Three Strategies:
One
Attract & develop the next generation workforce
Two
Educate & train the current workforce for today's and tomorrow's challenges
Three
Promote print as a smart business solution for marketers and media buyers
---
Let's dive in, shall we?
Promote Print as a Smart Solution
Educating marketers and media buying influencers on the role and value of print in the media mix.
The printing industry has reinvented itself many times from the beginning of print history, yet today's environment brings new challenges. Technology, the economy, mergers and acquisitions, and the blurring of lines between the traditional printer and communications companies combine to create turbulent times for our industry. Within this strategy, the Foundation is developing and delivering a campaign targeting marketing executives and media buying influencers that not only promotes the role and value of print but also positions it as a driver for other mediums. In addition, to this educational and promotional campaign, the Foundation will help printers learn to change from selling print as a commodity to solution selling. Through a year-round advertising and direct mail campaign, the PIAG Educational Foundation will work to promote print and position printers as business communications partners.
---
Educate And Train The Printing And Imaging Community
Keeping current employees at the top of their game to positively affect a company's bottom line profitability and retention of employees.
Everyone is doing more with less which requires a talented and well-educated workforce. The quality of a company's people can make the difference between poverty and prosperity. An investment in those people is an investment in the company's future. The Foundation's role is to deliver educational offerings to ensure continued learning for the printing community. From sales and marketing to new business strategies and from technical skills to management and leadership, the Foundation delivers affordable and timely programs in multiple formats for a variety of audiences and skill levels. An ever-growing calendar of events showcases available education.
---
Attract And Develop The Next Generation Workforce
While the printing industry is again enduring massive changes, it is important to key one eye on the future while the rest of the body is focused on the here and now. Attracting and developing new and evolving talent for our industry needs to be maintained. Our industry must ensure that high school and technical college graphic arts programs are supported and that printing career resources are promoted to promising students.
Key programs to support this initiative include:
SkillsUSA Georgia
High school outreach
Printing industry ambassadors
Print[ED] certification process