Back to Products & Services
Sales Compensation Report - 2022
Reports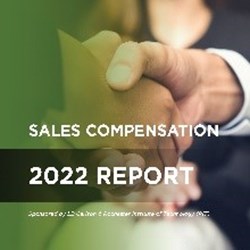 The 2022 Sales Compensation Study was a joint project of the Americas Print Association Network (APAN). It was conducted in the spring of 2022 and provides participants with a definitive benchmark for comparing compensation practices and policies to best-in-class sales organizations. This Sales Compensation Study reports averages to ensure strict confidentiality of participants.
The Sales Compensation 2022 Study includes:
Best-in-class compensation practices, including salary, commissions, incentives, and bonuses.
Benchmarking of commission percentage and basis.
Policies associated with quotes, reruns, and problem-handling conducted by sales reps without management approval.
Marketing and technology-support practices.
Benefits and reimbursement practices.
Sales per rep ratios by market segment and process.
Regional reporting, addressing for cost-of-living factors.
This survey may only be purchased by companies eligible for active membership in the association. An active member is a member engaged in any facet of graphic imaging and printing, including but not limited to pre-press, press and post-press functions. Examples: printers, graphic designers, advertising agencies, binders, envelope and stationery manufacturers, printing brokers, and producers of various specialized printed products.

Companies that participated in the survey by submitting their information may receive a copy of this report for free.
---