Back to Events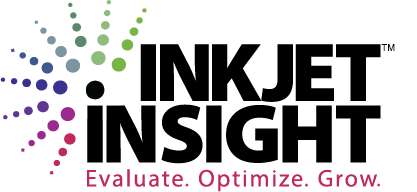 Virtual Inkjet Innovation Week
Monday, June 14, 2021
to Friday, June 18, 2021
Event Details
Inkjet Insight is hosting the 2021 virtual Inkjet Innovation Week to educate the industry on the latest inkjet technology coming to market across document, labels, packaging and industrial segments. Technology coverage includes presses, press components, software and finishing. Anchoring the event are a series of 60 minute, expert-led webinars during the week of June 14th. An additional 30 minutes has been reserved for Q&A and questions may also be sent to experts in advance.
Innovation Segments
With 5 days of inkjet focus, we will provide technical coverage and competitive analysis of new releases in the following segments:
Web-fed document production

Sheet-fed document production

Packaging & labels

Industrial and bespoke systems

Inkjet workflow and efficiency (software and hardware)
All webinars are free thanks to the support of our generous sponsors. Leading experts will take you on a deep dive on the hurdles new inkjet offers are working to overcome and the path suppliers are taking to deliver solutions.