Back to Events
Postal Legislation & The Next Congress: A Virtual Discussion
Wednesday, November 18, 2020
Event Details
Postal Legislation & The Next Congress: A Virtual Discussion
Date: Wednesday, November 18
Time: 3:00 p.m.
Location: Virtual via Zoom
This presentation/discussion will focus on how things may shape up for postal legislation with the next Administration & the 117th Congress. Through this work, there's legislation for postal reform & revision on two levels. One is direct appropriations for the postal service to make it whole due to COVID-19 losses, and the other is a revival of interest in postal reform legislation which has languished for about a year in the current Congress.
To put it clearly, the future of the USPS is at stake. In order to truly stabilize it and set it up for the future, the notion of reform has to be addressed. There are substantial differences between the House and the Senate and how to approach the legislation, so it's gonna be essential, but it's not going to be easy.
We invite you to join us for this discussion about the process & how to get involved with your representatives.
For More Information: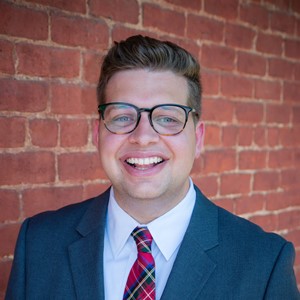 Ian Webb
Director, Marketing & Engagement
(678)816-1166
About the Speaker
Art Sackler is the Principal of Sackler Brinkmann & Hughes LLC (SBH), an advocacy and law firm. He has had an in-depth career strategizing and implementing public policy positions before federal and state governments, as well as internationally. Prior to SBH, he was a Principal in Ford & Huff LC, Vice President/Law and Public Policy for Time Warner Inc., General Counsel to the National Newspaper Association and had run his own policy firm. He has managed, and led the government relations programs of, trade associations and coalitions, among them the National Postal Policy Council, the Coalition for a 21st Century Postal Service, the Interactive Travel Services Association, Open Allies for Airfare Transparency, the Mailers Council, and the Coalition to Preserve the American Copyright Tradition, as well as having been a representative to many others.
He has served on US Government Delegations and Advisory Committees concerning intellectual property, services, trade, privacy, and postal affairs. He held key positions with both the TransAtlantic Business Dialogue and the Global Business Dialogue on e-Commerce. He has a BA and JD from Syracuse University, and an LL.M. from the Georgetown University Law Center