Back to Events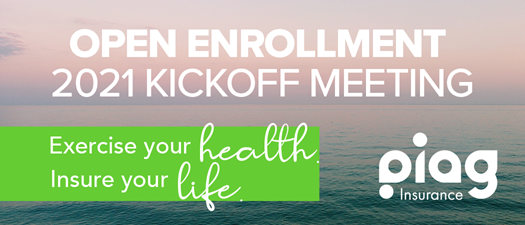 PIAG Insurance Open Enrollment 2021 Virtual
Wednesday, October 6, 2021
Event Details
You're invited to join PIAG Insurance for the 2021 Open Enrollment Kickoff Meeting!
Join us on October 6 for our Virtual Open Enrollment meeting to hear about any changes to your current health insurance plans and new offerings.
Whether you are a current PIBT customer or just looking for new options for your company's health plans, we invite you to join us.
There is no cost to attend.
Registration has closed. Please email Jennie Thomas (jennie@piag.org) with any questions.