Back to Events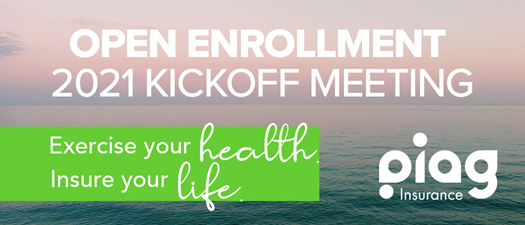 PIAG Insurance Open Enrollment 2021 In-Person
Wednesday, October 6, 2021
10:00 AM - 12:00 PM (EDT)
Event Details
You're invited to join PIAG Insurance for the 2021 Open Enrollment Kickoff Meeting!
Join us on October 6 for our Open Enrollment meeting at PIAG Headquarters to hear about any changes to your current health insurance plans and new offerings.
Whether you are a current PIBT customer or just looking for new options for your company's health plans, we invite you to join us.
There is no cost to attend.