Back to Events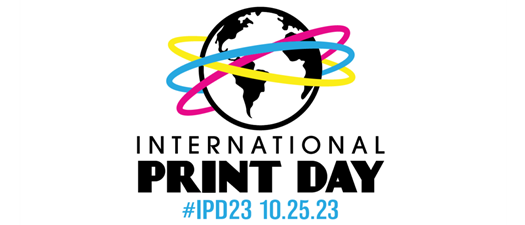 International Print Day 2023
Wednesday, October 25, 2023
Event Details
Declare your love for print and participate in 24 hours of global knowledge sharing through social media using #IPD23.
Deborah Corn, the Intergalactic Ambassador to The Printerverse at Print Media Centr and the founder of International Print Day, will host a virtual conference full of interviews, panel discussions, special guests, and plenty of printspiration from 10 am to 8 pm ET.
Learn more about #IPD23 at internationalprintday.org.