Back to Events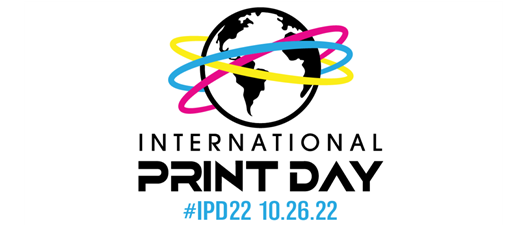 International Print Day 2022
Wednesday, October 26, 2022
Event Details
To celebrate International Print Day 2022 on October 26, print organizations and print-related professionals around the world will share their print ideas, networking opportunities, and knowledge via #IPD22. This year's theme is #PrintSmart and represents working with the right tools and partners to maximize creative, marketing and business results through print.
The print industry is preparing to trend the planet again through 24 hours of social media sharing on International Print Day 2022 using the hashtag #IPD22. The celebration gets underway in the U.S. at 6 pm eastern on October 25 (11 am local time in New Zealand and 9 am local time in Australia on Oct 26) and finishes 24 hours later in the United States at 6 pm eastern on October 26.
Last year's event generated more than 14.6 million impressions, with more than 100 million impressions for International Print Day recorded to date.
Learn more about #IPD22 and download the official International Print Day poster by Craig Bower, Design That Rocks, at internationalprintday.org.