Back to Events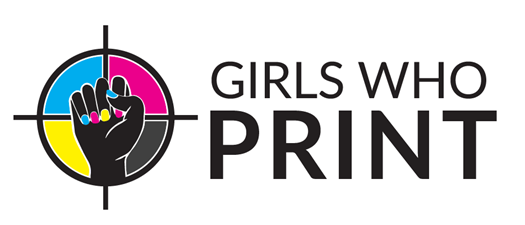 Girls Who Print Day 2022: Love and Thunder
Thursday, October 13, 2022
Event Details
Girls Who Print honors the contributions and increasing influence of women in print. Highlights include the Girlie Award and the Women in Leadership panel.
Virtual and open to everyone, the 10th annual #GirlsWhoPrint Day conference begins at 11 am eastern on Thursday, October 13. Taking a cue from Natalie Portman in her role as The Mighty Thor in Thor: Love and Thunder, becoming big and bold is the central theme of the event.
The day's agenda includes presentations of the 2nd annual Girls Who Print Rising Star Award by Kelly Mallozzi, and the 9th annual Girls Who Print Girlie Award by Deborah Corn at 12:30 pm eastern. This year's recipient will be in esteemed company, joining previous winners Pat McGrew, Cary Sherburne, Deborah Corn, Trish Witkowski, Jules Van Sant, Sabine Geldermann, Dawn Nye, and Julie Shaffer.
The event's hallmark Women in Leadership panel begins immediately following the award presentations with a discussion about building a pipeline for women in print.
Visit girlswhoprint.net to download and share the Girls Who Print Day poster, peruse the event schedule, and register for the Girls Who Print Day conference.